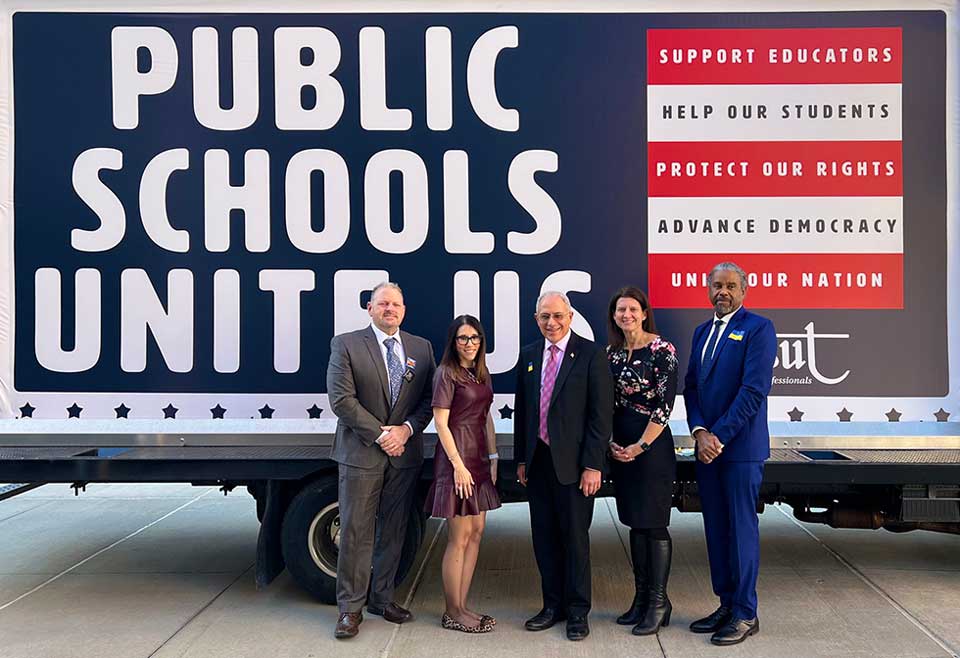 RA 2022 celebrates 50 years, and plans for future
"We stand on the shoulders of giants!" said President Andy Pallotta in his address to more than 1,300 delegates as he kicked off the 50th annual NYSUT Representative Assembly at the Albany Capital Center. It was a weekend for delegates to celebrate the history and look to the future. Attendees acted on dozens of resolutions to set a course for action, including a move to support Ukraine in its struggle against the Russian invasion. Gov. Hochul, Comptroller DiNapoli, AG Tish James and more special guests inspired the gathering. Go to nysut.org/ra for full coverage and links to videos, photos and the business of the convention.
(Above: NYSUT Second VP Ron Gross, Exec VP Jolene DiBrango, President Andy Pallotta, Executive Director Melinda Person and Secretary-Treasurer Philippe Abraham pose at the RA with a billboard promoting NYSUT's upcoming Public Schools Unite Us campaign.)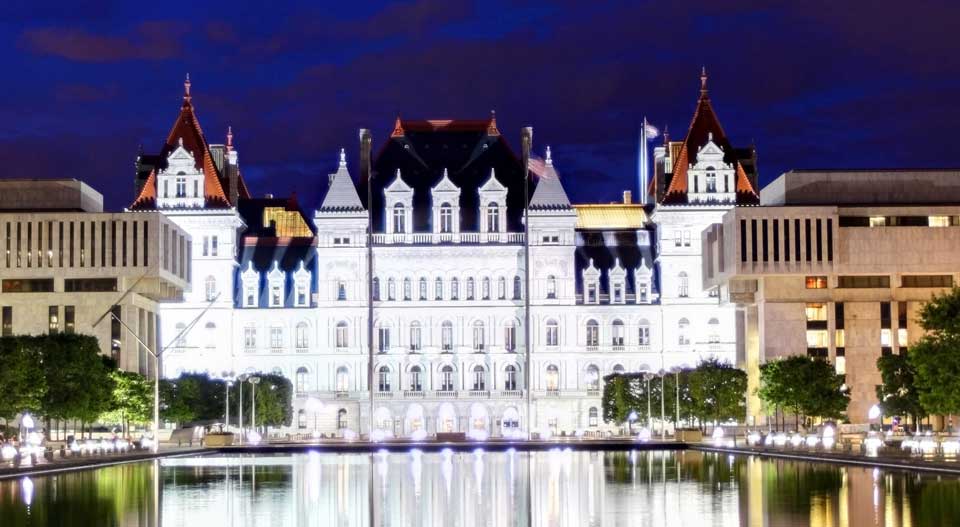 NYSUT experts monitoring budget news
Gov. Hochul announced an agreement to finalize the $220 billion 2022–23 state budget Thursday and lawmakers have been building the various bills. They began voting on parts of it Friday. NYSUT anticipates some of our recommendations in the Future Forward report to be addressed in the fiscal plan. The union's legislative reps are monitoring the arrival of the budget and members can check nysut.org soon for updates.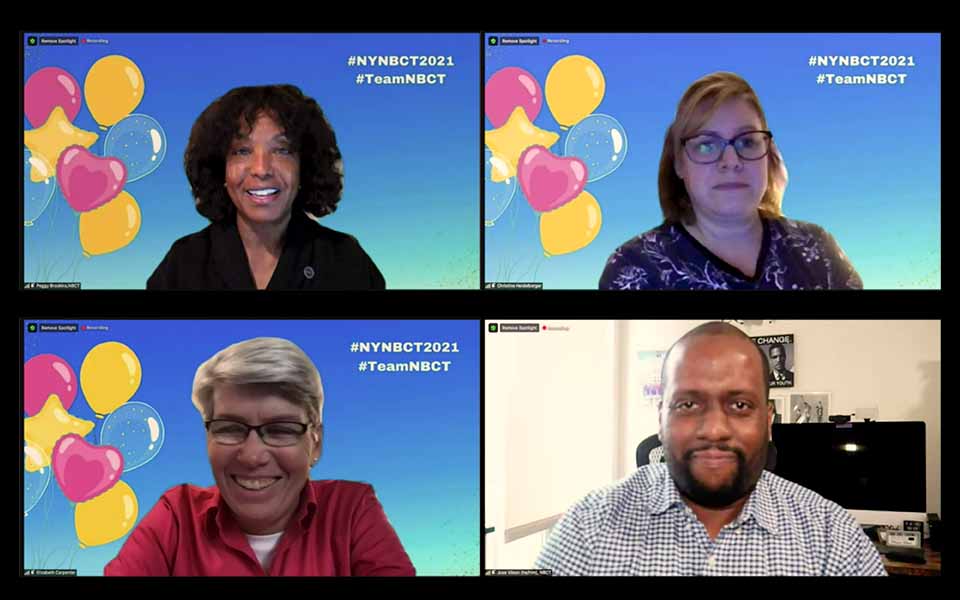 Members earn profession's "highest credential"
NYSUT and the State Education Department this week co-hosted an online celebration of NY's national board certified teachers. Speakers urged the state's newest NBCT's to serve as change agents, advocate on issues, mentor novice teachers and support colleagues pursuing the national credential.
More news
Check us out on Facebook and Twitter and Instagram.